Born during the height of the pandemic shutdown and created for the NYU ITP class Performing Reality with Andrew Schneider, this series of live performances ask the audience/participants to be actively present with themselves, their surroundings, and each other through the magic of free conference call technology.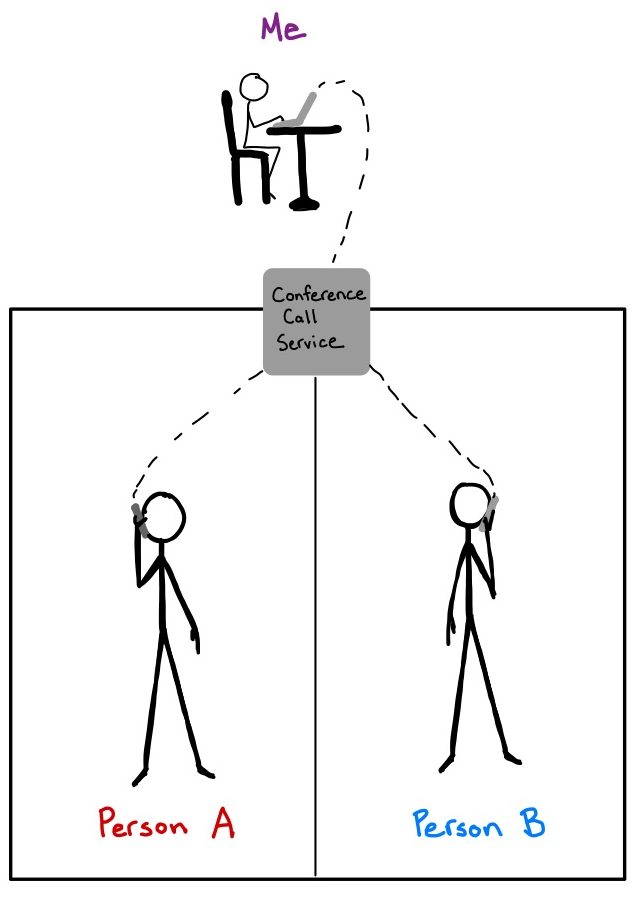 Thank You For Being Present
A performance for two over conference call.
Two people call a number that connects to a free conference call service at the same time. Unbeknownst to them, I am muted in the background, on my computer, cueing audio prompts that guide the participants through a series of questions, leading up to simple physical instructions that got them mirroring each other. In order to preserve the intimacy and integrity of the experience, I didn't record any of the interactions. If you would like to experience this piece, please email me. I plan continue with further iterations.